Downtown Tuesdays: Kidoinfo Play in the Park!
3:00pm–6:00pm Music, games, educational activities, a mobile playground and more–for kids of all ages! This year,
we are partnering up with Miss Katie of playSCIENCE who will promote music and science exploration during play. 
THIS WEEK AMAZING AIR! What is air? Make bubbles, bounce balloons, and fill Burnside Park with fog.
Stick around for the Downtown Farmer's Market with Farm Fresh RI:

3:00pm–6:00pm

   
Thursdays On the Plaza: Kidoinfo Storytime and Art in the Park!
Families bring a blanket and enjoy different storytellers, authors, illustrators and performers under the trees near the fountain in Burnside Park. 10:30 am
Art in the Park follows at 11:30 with artist in residence Ricky Katowicz. This summer, The Great Green Room highlights seven of Margaret Wise Brown's best books with art-making brought to you by a host of guest artists. These seven art stars will each bring a unique sensibility to the storybooks selected.
NEXT UP:
10:30am Storytime Big Nazo is an international performance group of visual artists, puppet performers, and masked musicians who unite to create bizarre and hilarious larger-than-life sized characters, environments, and spectacles. Renegade circus family contortionists, a rowdy rodeo horse, a giant three-eyed robot percussionist, break-dancing police officers, Mountain Trolls, blob-like GO-GO Dancers, a charismatic lab rat and his giant man-eating chia pet are just a few of the characters, environments, and spectacles that create an irreverent musical Commedia full of irresolvable conflict, ridiculous dancing and an epic battle with the forces of chaos.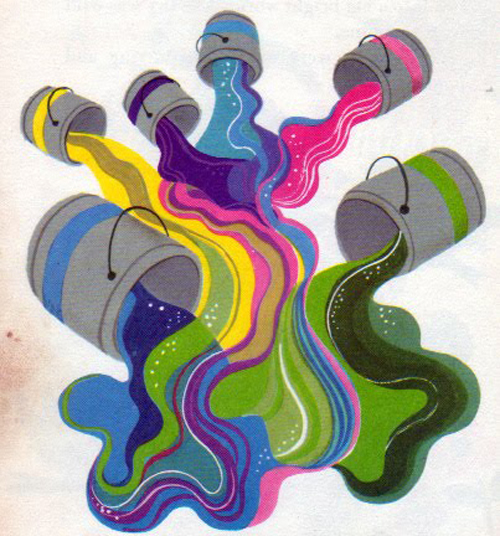 11:30am The Color Kittens with Wendi Wing. Wendi is a graphic designer and
illustrator who loves bright colors and kittens and puns, but especially puns about kittens. Trust me, I'm not kitten. Find more of her colors here.
See You on the Plaza!